Design Parameter Table
NAME: DS side entry single bag filter  housing/DSDN40
MATERIAL: S30408,S31608
TYPE: DSBE010110040-DB
Design Data

Code&STD.




Reference GB150.1~150.4-2011《Pressure Vessels》

Design Press.
(Mpa.g)
1.0
Mat'of Man Parts


S30408(GB 24511-2009)

Hydro. Test Press.
(Mpa.g)
1.25
Filter Element Material


/

No. Filter Element


1
Full Capacity
(m³)
0.017

Filter Element Size
(mm)

Φ180

*420

Empty Weight
(kg)
28
Clean Pr.Drop
Mpa
0.01
Max.Allowed Pr.Drop
Mpa
0.1
Technical Data
According to the user data tables or after consultation to fill in

Flow Rate.
(m³/h)
/

Fluid.


/

Working Temp.(in/out)
(℃)
/

Fluid Performance


/

Working Press.
(Mpa.g)
/
Fluid Density
(kg/m³)
/

Pore Size.
(μm)
/
Viscosity
(cp)
/
Solid Content.
(WT%)
/






NOZZLE LIST
Mark
Size
PN
Connections Standard

Flange

Type

Face Type
Service
From q
N1
DN40
16
HG/T20592-2009
PL
RF

Inlet



N2
DN40
16
HG/T20592-2009
PL
RF

Outlet



N3
1/2"
/
Rc1/2"(female)
/
/

Vent



N4
1/4"
/
Rc1/4"(female)
/
/
Pressure Guage


Side Flow bag filter Housing
Side entry single bag filter housing DS series
DS open cover   DS2#  DS1# (knapsack type)   DS1#     DS top and bottom cover
The Side Flow offers the most cost-effective solution to single bag filter housing requirements. Its unique one-piece body design eliminates the traditional body to bottom cap circumferential weld and provides a secure, no by-pass internal seal for operational integrity. The Side Flow is available with Doctop's new Splash Guard safety accessory option.
DS series concave cover single bag filter housing is a single bag filter housing with optimal structure form, wonderful sealing effect, suitable for high precision filtration, high strength structure, higher security, extremely durable.
Subtle absolute sealing design, which is suitable for high precision filtration;

Shell sealing and bag sealing can be completed at the same time, simplifying the operation;

Precision casting concave cover structure, soft separation, optimization of filter cake formation;

Fluid piping design, low pressure loss;

Equipped with standard flange, high strength, safety and reliability;

The design of quick opening, unscrew the nut that can open the cover, convenient maintenance;

Nut ear seat enhancement design, not easy to bend deformation, and can long-term bear1.0MPa pressure;

Using high quality stainless steel 304, 316L material;

The low operation height, easy to bend arm mounting bag;

Excellent welding quality, safe and reliable;

The volume is smaller than that of the side inlet filter with the same area, reducing material waste;

After opening the cover, the filter bag necklines shows residual liquid level, convenient for safe extraction, and suitable for corrosion, high temperature and high viscosity liquids;

Three kinds of import and export orientation distribution, convenient for design and installation;

High strength stainless steel bolt and nut, corrosion resistant, durable;

Stainless steel bracket, adjustable height, convenient for installation and docking;

Outside surface processing sand blasting, easy to clean, beautiful and generous.
We have a lot of bag filter housing 304/316 liquid each one we fouce on small detail to improve the quality control.
Application:
Paint, beer, vegetable oil, medicine, cosmetics, chemicals, petroleum products, textile chemicals, photographic chemicals, electroplating solution, milk, mineral water, hot solvent, latex, industrial water, syrup, resin, printing ink, industrial waste water, juice, edible oil, waxes.
Working principle
Sffiltech series stainless steel bag filter housing is a kind of novel structure, small volume, simple and flexible operation, energy saving, high efficiency, enclosed operation and strong adaptability multipurpose filtration equipment.
Sffiltech series stainless steel bag filter housing: filter cylinder simplified, the filter head and quick opening structure, stainless steel filter bag reinforce net main components.
The filter is a pressure type filtering device, the liquid from the filter shell beside the entrance into the pipe bag and device in strengthening network, liquid infiltration had need of degree of fineness of the bag that can be qualified filtrate bag itself is a, impurity particles is capture filter bag. The replacement of the filter bag is very convenient, without the basic filter material consumption.
Why Choose Us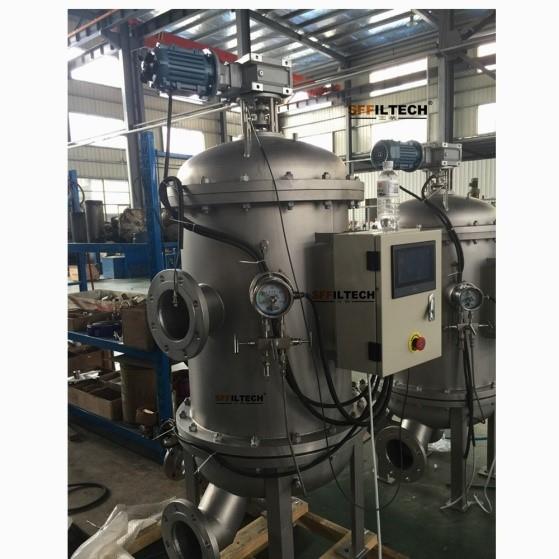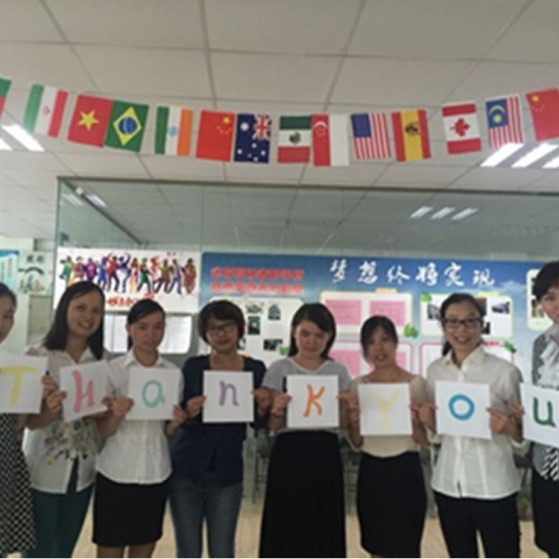 About us
1, Biggest and oldest filter bag housing supplier in china
2.Almost every parts made by our self
3.From 1996 factory and export from 2006
4.We are not only the supplier but one information center for all the filtration industry
Equipment & technology
2, Our every parts are well tested and control
We wish your coming to be here to check
Service
3, More than 10 experiences for export
We have many agents in the world.
1. We exported from 2006, more than 10 experiences for export market, so we know well of the abroad working condition
We are factory:
1.1 Our factory started from 1996, the first numbers person in the filtration business, so our technician person more than 14 experiences, we know the bag house working condition very well and can offer you our honest suggestion.
1.2 Our bag filter housing 304/316 liquid technician have more than 15 years experience.
1.3 Our bag filter housing 304/316 liquid making technician have more than 16 years experience.
1.4 We know the china filtration market well also, our goods are around anywhere in china bag house,
so we can offer you our best filter bag solution, which can make you save me and get better filtration function.
1.5 We focus on high quality filter bag housing.with all necessary machines in one factory.
1.6 We test every parts one by one before shipment with high-tech equipment
1.7 We have strong after-sales service, service team best service for you.
1.8 We accept any quantity orders for better service our customers.
1.9 Our factory person is local person, so our goods is stable
2.0 We have sample stock for next order, so you can get your data at any time when you come to us for next order.
3.Low MOQ: our factory have many stock filter bag housing, so we can make any quantity
order for you.
4.Low price: We try our best to make sure our price are the lowest anywhere,factory lowest price for you a better
deal almost every time. We are proud to help you save money on the products you want.
5.Good quality and Certification we passed FDA,MSDS, ISO9001 and other test.
Engaged in creating a clean and fresh environment for people, Sffiltech is specialized in flowline bag filter housing. As one of the best manufacturers and suppliers, we can assure you the best quality and stable performance of our custom products. Please rest assured to buy.
side entry concave single bag filter housing